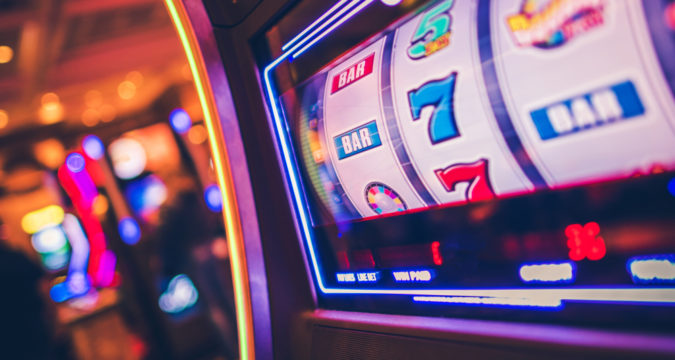 Ukraine decided to repeal the 11-year restriction it imposed on gambling activity after numerous successful illustrations, that indicated that a controlled betting sector could be integrated into a national economy.
Following months of failures and legislative theatrics, President Volodymyr Zelensky decided to allow a controlled betting and gaming market.  So, what are the benefits of this?
According to Alexandra Kalchuk,  the BetInvest Chief Business Development Officer, when Ukraine allows operators to provide betting services, it offers more prospects for economic development and implements a secure atmosphere for its players also.
Kalchuk says that this latest rule will eventually propel Ukraine's grey betting sector into the legal limelight. Before this, the legal system in Ukraine had ignored the possibility of a legalized gambling sector in the last decade. As a result, casinos operated secretly.
The absence of rules, transparency, and fines consequently led to the exposure of players to fraudsters. Additionally, it formed the ideal setting for corruption as the police and politicians 'patronized' the casinos, and ignored the criminal acts for their benefit.
When this latest legislation is endorsed, it will signify that the Ukrainian state can require operators to answer for their activities, and make sure that the sector sustains top player protection standards. Does it mean that the grey market will come to an end?
Currently, the techno-savvy online monitoring system is in the initial stages, and there is a belief that it will be launched by 2022. BetInvest thinks for it to deliver to its full capability to a legalized gambling industry, entry costs and reputation analysis will take top priority.
The legislation that President Zelensky signed indicates that taxes for businesses will be tabulated depending on how many players there are, where they carry out their activities, and the monthly revenue.
However, until the monitoring system is set up, costs remain applicable, and their amounts are tripled as payment for cash that may be taxed from operating businesses, depending on their revenue.
Kalchuk said, 'When the entry fee is high, it will prevent inexperienced and unreliable businesses from joining the sector, where a significant amount of cash is expected to flow.'
'Consequently, gambling business owners will need to pass a reputation investigation where their background of tax payments and law adherence is checked thoroughly. Meticulous control like this is carried out to prevent criminal businesses from joining the playing sector.'
'Lastly, the impending monitoring system will maintain transparency in operating businesses for Ukrainian citizens and supervisory authorities, who can now check whether the registered gaming facilities are reliable.'
The monitoring system is going to have a significant impact on gambling firms; it will compel them to do away with obsolete software and old equipment because of the latest modern software solutions.
For licensees, trustworthy security procedures will be a 'must-have,' and this is beneficial for BetInvest. The ones who wish to join the Ukrainian market will be in a position to use their licensed software, whose structure includes stringent security process and utilizes advanced encryption, guaranteeing secure information storage and transfer.
However, despite the several control steps and significant number of entry demands, it is anticipated that the sector will gain from the revealed rules. The government will monitor the sector, and this gives the assurance that both sides will be protected; the gamblers and business owners.
Furthermore, the prospect of operating openly enables operators to use a public advertisement to entice players, which was prohibited before this. Safety guarantee, the chance to improve business with minimal limitations, and a big surge of keen clients will enable the Ukrainian gambling sector to thrive.
New rules mean new problems. What issues are likely to be experienced by licensees? Legalizing lotto, casinos, and betting offices will no doubt trigger some issues at the inception stage.
The latest regulation will lead to some restrictions on everyone who applies for a license, where financial stability, security, transparency, and law adherence is concerned.
Kalchuk said, 'When applying for a license, the most problematic stage is the entry check.'
'The Commission on Regulation of Gambling and Lotteries, which was set up recently, will require a clean background of tax avoidance or, in that regard, any criminal  act from all firm shareholders.'
'Their latest financial activities and a comprehensive list of assets will be checked thoroughly, and their financial expenditure will be monitored every day.'
However, that gives a pass on one stage. The Chief Business Development Officer says that a security check will be the hugest 'thunderclap' for businesses. Here, the interior information storage systems will be examined for trustworthiness.
'It would remove any current susceptibilities of software that a firm uses, and a license would be denied instantly if the system is found to have any defects.'
 'It would be best if you handled the businesses' software early, to save yourself the time and energy of applying for the license later.'
In this regard, BetInvest established solutions may be helpful.
All through the last 20 years, BetInvest has acquired experience and awareness to set up advanced betting, casino, lottery software. To assure players of a superior gambling experience and a flawless user experience for businesses, we improve our products continuously, which makes them increasingly convenient.
'We dedicate a lot of dedication to improving the complex systems that work fast, although they are very safe.'
If changing the safety and transparency procedures of the legislation does not present more issues, it may take just a few months for the gambling operators to provide services to the Ukrainian public.
The path to make sure that the legislation is up to the standards of suppliers, the government, and the operators has been challenging; however, Ukraine's gambling sector seems to show great promise.