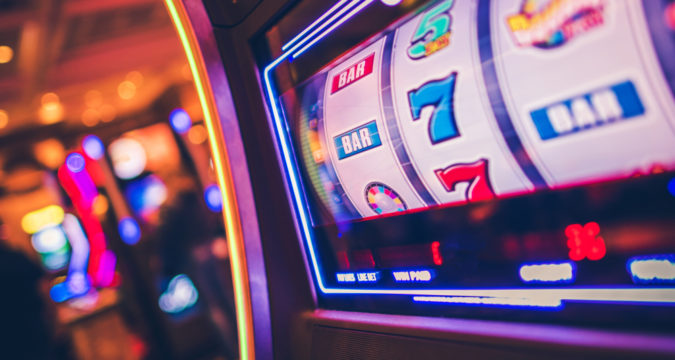 Ukraine's President endorsed the  Conduct of Gambling Games and State Regulation of the Activities Related to the Organization into law on 11 August 2020. Eterna Law's managing partner Andrey Astapov gives a simple explanation below about what it signifies for the local market and beyond.
Legalizing gambling in Ukraine has elicited much discussion among politicians and foreign investors. To comprehend what the fuss is all about, I will go through the background of Ukrainian gambling and discuss why restrictions were implemented and the reasons it did not meet its objectives. I will examine the methods the legal regime used to present the current regulation and how it contrasts with the one that was in effect until 2009. I will also analyze why this time the regulation has more prospects of being a success and give enough conditions for setting up the market, which is both reliable and profitable.
Ukraine's gambling background goes back to the Soviet period when the communist state allowed betting and the running of state lotteries. Additionally, gambling was also taking place in private underground casinos, concealed from any government control, though it was illegal. The initial efforts to make gambling legal were made immediately after the Soviet Union collapsed after Ukraine became independent.  At the beginning of the 1990s, gaming machines turned into the latest type of social entertainment. It gained awesome and incredible levels of fame.
There was no limitation concerning where gambling premises would be located and it led to the widespread of gaming machines, not only in specially built areas but also in cinemas, cafes, and other areas in public. The gambling rule was essentially weak and failed to match the market requirements.
The government's failure to manage the market triggered a great mess when gambling became officially legal. However, most operators worked secretly. There are no formal and trustworthy statistics and it might be a sign that the sector was popular during that period. But, according to the information from social analysis, nearly 20% of the mature population took part in gambling and used around 1bn hryvnias ($35.3m) each year.
Sadly, just 40% of gambling operators were authorized.
According to the figures, the gambling market in Ukraine grew fast. Meanwhile, the government's failure to implement and apply the efficient and comprehensive regulatory tools led to the significant development of a black market. All this led to a total lack of control in the sector.
In answer to this, the Ukrainian government introduced a total gambling ban and canceled all licenses permitting gambling operations. On 15 May 2009, Ukraine's Verkhovna Rada embraced the respective regulation and instantly criminalized all gambling acts.
Did this ban truly work? History and connected factors indicate the exact opposite. The formal prohibition did not just fail to get rid of or at least decrease the rate of gambling in Ukraine, it led to a more exponential growth of illegal gambling. It is not surprising that there is no trace of any formal information connected to how many illegal casinos and venues for gaming machines existed. But, the magnitude of criminal cases regarding illegal gambling shows that there is no doubt the black market exists and is flourishing. A gambling ban is not enough and a better solution is required.
On 20 December 2019, Ukraine's Cabinet of Ministers took a very strict measure to stop illegal gambling. They passed an agreement to shut down all casinos operating illegally, which concealed their actual activity since they pretended to be state lotteries. The previous night law enforcement agencies shut down about 152 venues of 'state lotteries' like these and confiscated equipment worth about 46m hryvnias.
Therefore, will Ukraine experience a massive emergence of gambling after the new law is introduced? Maybe not. The facts mentioned above indicate that gambling has existed in Ukraine and decades and it is still going on, although secretly and it is uncontrolled and unregulated.
Why prohibitions are not effective
If there is too much demand, prohibitions have proven to be ineffective solutions. It only places significant pressure on the judicial and law enforcement systems. In many cases, they are not able to effectively fight the illegal industry that comes up. It also makes corruption worse in all aspects, and, sadly, the result is that some illegal operators work secretly.
Gambling prohibition is not the ideal answer when fighting with ludomania. Politicians have some popular theories; however, despite this, it may not improve the society's moral level and this presents a challenge for the country's cultural and educational institutions.
In relation, the USA's and Soviet Union's alcohol ban or the prohibition on light drugs like marijuana did not stop the markets from operating.
The latest famous cases about illegal gaming machine venues and casinos show how difficult it is to get rid of illegal gambling, particularly in the era when online gambling is increasing.
Therefore, isn't it wise to allow citizens to enjoy their freedoms and control the market instead of implementing a total ban and pretend not to know that it exists secretly?
What is the future of Ukraine's Gambling History?
The gambling market in Ukraine will soon start its operations. This time, the state vows to take all the essential measures to avoid too much ludomania and the coming up of illegal casinos in every city.
The law's main objective is not to make gambling popular among the population. The opposite is true; its goal is to implement government control over gambling in Ukraine and make it legal. It will happen by using a variety of preventive techniques that the law sets out.
Firstly, it is important to note that the gambling legislation will assist the government to entice significant investments to Ukraine and get more budget incomes respectively. To achieve this, the law suggests a variety of motivations to investors.
For instance, the law presented the idea of an investment license, which an operator obtains without charge. It is effective for ten years in case the operator meets the law requirements.
In particular, it will set up a new 5-star hotel that can accommodate a minimum of 150 rooms for Kyiv and a minimum of 100 rooms for different inhabited locations or another building project endorsed by Ukraine's Cabinet of Ministers. In this manner, it offers conducive environments for operators who wish to join the Ukraine market. It also encourages the setting up of new buildings, raising the state's appeal for tourists.
The law also gives equal license fees. For example, an operator will pay $2,000,000 for casinos each year in Kyiv, and A$1,000,000 yearly in other inhabited areas. The cost of every roulette table is $30,000 yearly and every card table is $15,000 yearly, while every gaming machine is $1,200 yearly.
For betting, the yearly license fee is $1,000,000 and $6,000 for every betting point. The license for a gaming machine is $250,000 yearly for 250 gaming machines, and each gaming machine is $1,200 yearly.
The price is much less for online gambling licenses, for instance, $230,000 yearly for online casinos and $170,000 for online poker. More precautions are advised for protecting the underaged and vulnerable classes of the population also.
Here, many limitations are laid down for gambling advertising and creating a special register of people who cannot enter the premises. There is a strict restriction for gambling premises location. Casinos should be situated only in hotel surroundings and particular gambling areas and online betting is just permitted at betting outlets.
In addition to the comprehensive identification process of every player, requirements like these make sure that only people who can legally gamble can take part in activities like these.
Additionally, online gambling has become popular nowadays because of the coronavirus lockdown and according to the law, a special regulation applies to it. Different from other proposed drafts that have failed suggesting that all offline and online operators should be treated the same, the adopted legislation provides a separate approach to the two kinds of gambling and addresses its requirements adequately.
The requirements that promise that financial transactions online are secure and there is transparent and just treatment for every player are:
–  An online system connection.
–  A website with a UA. domain, which is registered.
–  Two years of connection with the State online   monitoring mechanism.
Because of all the provisions discussed above, the regulation's main objective is to make Ukrainian gambling not only income-generating for the state budget and economy in particular but to also make sure that the market is reliable and secure.
It is evident that the best thing is to have a controlled gambling market that assures that each player is safe from swindle and suitable conditions, instead of a market operating secretly, which lacks any regulations and is mainly used with deceitful intentions.
On 14 July 2020 the Parliament in Ukraine picked the first option and legalized a variety of gambling endeavors in Ukraine. Shortly, the Authorized Body will also be available and several important legislative acts will be adapted, for instance, Tax Code of Ukraine amendments and bylaws giving some comprehensive specification of processes that the law provides.
After a lot of parliamentary discussions and challenges, at last, Ukraine is ready to legalize gambling and remove its illegal section from the shadows.
As anticipated, the comprehensive method the law has introduced will respect and meet the requirements of each stakeholder, such as those of the players, the government, and operators.
It is worth noting that attracting foreign investments is a top priority and for this, the law offers investors exceptional conditions, such as transparent and clear application processes, equal regulations for every operator, and a special extra: a free investment license for casinos that is valid for ten years if an operator sets up a new hotel or another building object approved by the Cabinet Ministers of Ukraine that matches the conditions the law sets out.