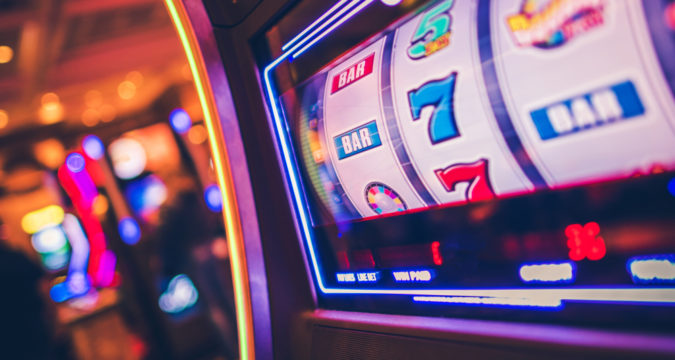 In February 2021, Smile-Expo plans to hold a major gambling function in Ukraine, after the beginning of the UGW (Ukrainian Gaming Week). This function will be held in February, between 24th and 25th. It will be the first time that industry leaders, local politicians as well as professional community representatives will be meeting, following the passing of new gambling rule.
The bill 2285-d became a regulation in August, making Ukrainian gambling legal and regulating it. This step has been anticipated for a long period and it will generate more income to the state. It will boost the economy, which has experienced a negative impact due to to the COVID-19 outbreak.
Specifics for UGW
This function that is awaited with much excitement, will be held in  the capital city, Kyiv, at the IEC Pavilion 4-B. Planners will hold a big exhibition of services and products for the gambling sector, through leading operators and software firms. A conference will also be held at the function, as well as an awards ceremony.
The area where the exhibition will be held is 5,000 sq. meters, providing sufficient space to display the gambling industry's ideal factors. It is anticipated that 100 firms will take part in the function and about 3,000 individuals will attend.
Advantages of taking part in UGW
As the gambling sector is changing, the function will offer a lot of gains to the ones who wish to get more knowledge and take part. An advantage of being present is making helpful connections. VIPs who are present will encounter others, hold talks with speakers, exhibitors and others in attendance, and mingle as they participate in the conference and exhibition.
Many individuals will attend; therefore, each person will meet other people in the sector, sharing experiences among peers. Casino online operators, software developers, betting offices, payment processing firms, and many others will participate in this major function.
There will be firms like IGT, an American company, that concentrates on the land-based industry's stationary games and online gaming content. Winsystems will be available also. It is a leading supplier of gambling corporate solutions and multiple product selections like management tools and casino games.
The functions's sponsors include Alpha Affiliates and Digital Chain. Digital Chain is the function's badge sponsor and exhibitor. This agency offers clients a range of marketing requirements solutions, enabling firms to realize various objectives. 
The firm has been identified as the 2021 function's bracelet sponsor for Alpha Affiliates. The associate program operates in the gambling sector and offers numerous services like direct advertising.
Explore Podcasts and latest news today
Smile-Expo offers a special podcast series to create more thrill in the impending conference. It has insider data about UGW and you can access the podcast through YouTube. Already, numerous recordings have been set up, giving details of the present situation about Ukraine's gambling market. Go to the YouTube Channel and listen to previous episodes.
Join Telegram Chat to remain updated on the impending UGW. You can get data from the function's visitors here, and also the sponsors, speakers and exhibitors share contact data , even before your go to the function!
Tight Conference Schedule
At the conference, the participants will gain knowledge from the sector's professionals. There will be talks about the various aspects of gambling, for instance, Al usage and regulatory insights about client base analysis.
People who are scheduled to speak are:
–  Ukrainian Gaming Industry Association's Vice President, Oleksiy Yevchenko.
– Head of the Gambling Association of Ukraine, Anton Kchukhidze.
–  Playtech's Chief Policy Officer, Francesco Rodano.
-Head of Legal Department for Law & Trust International, Tetiana Klymenko, and a lot of other people.
Implemented Safety Procedures
As the conference is planned to take place in February, safety precautions will be implemented because of the COVID-19 pandemic. Planners are putting in place certain measures to make sure that the function area is a secure and healthy surrounding. Food will be served as individual meals during lunch and coffee breaks. Screening for body temperature will  occur during the two days that this conference is held.
Because of the existing Ministry of Healthcare requirements, the number of participants is limited. The Smile-Expo is adhering to these directives and establishing protective steps to enable each person to have a sense of security while at the function.
UGW registration is ongoing. Simply press the link to register for an Expo and Conference ticket, VIP access ad Early Bird Exhibition Pass. Every offer gives the participant of the Ukrainian Gaming Week exceptional benefits.