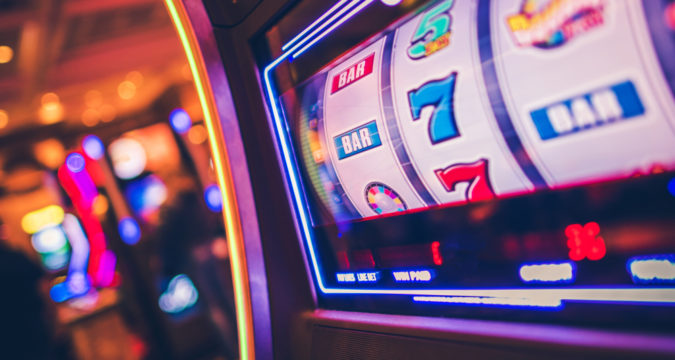 Because of the wide range of limitations on physical attendance and social gathering in most physical businesses, the worldwide gambling markets and online gaming have multiplied in 2020. Gambling has increasingly become an online past-time, and there are expectations that markets like the EU will develop to around 10% each year and  by 2022, rise to almost US$35.5 billion, an increase of almost 32% from the figures it showed in 2018.
Worldwide, it is anticipated that by 2026, the online market will go up to US$160 billion. Europe's market is considered to be a lot more controlled compared to any other. The Western sector is keeping up with the marketplace in the East, in terms of income. However, for a different group of manufacturers and their programs, firms are available that already have the certification to work in the European Union. They are making profits because of their status in the market on the globe. Examples are Glue Mobile, Bragg Gaming Group, Century Casino Inc., Enthusiast Gaming, and Activision Blizzard.
Recently, Bragg Gaming Group declared through ORYX Gaming, its subsidiary, that it had joined the profitable Swiss market following the signing of an agreement with Grand Casino Luzern's mycasino.ch,  a top operator.
It is important to know that just recently (2019) in Switzerland it was illegal to operate online gaming, and accessing unlicensed apps and sites was barred. However, from 2019 in July, another gambling regulation was enacted that permitted brick-and-mortar casinos to begin operating online.
From that time, the Swiss managed online market immediately grew. The country's regulator's latest official numbers indicated online gaming licenses produced CHF23.5m (over US$26 million) at the beginning of the year after it went live.
Interestingly, in 2019 ORYX/Bragg's associate Grand Casino Luzern's brand my casino.ch produced an income of CHF8.9M (almost US$10 million). It accounted for almost 38 percent of the entire market in Switzerland for online gaming.
'Our launch in online operations has made a good headway and we are always sourcing for new and thrilling content to improve the games for the increasing number of consumers.'
'It is our pleasure to work jointly with ORYX from now on,' stated Grand Casino Luzern's CEO Wolfgang Bliem.'
'Our key goal is to offer our players in Switzerland optimal fun at optimal level. We believe that ORYX's games portfolio will assist us in realizing this objective. Being the country's first operator gives us much joy, providing the games via ORYX. We do not doubt that our players will love the games.'
The MGA (Malta Gaming Authority) licenses Bragg through ORYX GAMING and the Romanian National Gambling Office (ONJN). It is certified, compliant, and allowed in 18 more key jurisdictions.
'We have been considering the online market in Switzerland since 2019 when the latest regulation was implemented and it thrills us to launch at last,' stated ORYX Gaming's Managing Director, Matevz Mazij.
'For us, Grand Casino Luzern is the ideal partner since it is among the market's mosts established operators with a powerful online brand. We are eager to embark on working jointly to make an impact in the state.'
Before the Swiss declaration, Bragg Gaming Group revealed a remarkable income increase in 2020 of 72% in Q3. Bragg persisted in concentrating on growing its worldwide footprint, bringing on board 14 new clients in the first four months alone. Outside Switzerland, they are also about to finalize talks with new consumers in several different certified jurisdictions in Latin America and Europe.
Bragg Gaming Group's structure revolves around its assets portfolio like the ORYX Gaming auxiliary.  The firm is set to be a ground-breaking B2B online gambling provider, offering turnkey solutions like online, omnichannel retail, as well as mobile igaming program to consumers like Grand Casino Luzern. 
Countries worldwide play and enjoy Bragg's games, and the firm intends to sponsor the popular World Gaming Executive Summit (WGES) this year. It is one of the unique iGaming conferences in Europe.
On 9 December, another online conference took place. Glu Mobile (NASDAQ: GLUU) shall assign its COO and CEO to join face-to-face meetings and a discussion by the fireside at the UBS Global TMT Virtual Conference.
Glu Mobile's main assets differ from online casino games as they are 'freemium' mobile games. Downloading these games is free; however, incentivizing players will use more cash to download upgrades and content.
The business module has enjoyed immense success since Glu Mobile's shares increased by 43.88% in the last quarter, a rise of 76.88% from the previous year. The firm's income has gone up to a one time maximum of US$158.50 million, surpassing the approximation of US$136.30 million. It led to a 48% yearly increase.
Activision Blizzard (NASDAQ: ATVI) went through a similar experience as Glu. In 2020 its income increased by 28%, which is the expected rate. This year's lockdowns and the increased time indoors house have led to Activision Blizzard's highest number of active players up to now.
'The firm anticipates that the next significant Call of Duty will experience an increase in the end result and a rise in the sales of Q4 to $2 billion, and $2.7 billion net bookings.'
'Not many entertainment franchises produce more than $1 billion in yearly net bookings,' remarked the Activision Blizzard's CEO, Bobby Kotick.
'Presently, we work with three of these; World of Warcraft, Call of Duty and Candy Crush. Each of them has great prospects for sustained development.'
Europe's does not have physical traffic, and it seems to harm groups like Century Casino Inc. (NASDAQ: CNTY), and it stated that its Polish casinos  had a softer Q3 2020.  Casinos in the country's smaller cities with an increased number of local patrons are thriving; but, their two bigger casinos in Warsaw's Polish capital are becoming soft because there are no business travelers and tourists.
But, the worldwide casino entertainment firm has already started internet sports betting. For instance, in October, they joined Tipico for Colorado gaming. Tipico was launched in 2004 in Europe and is Germany's top sports betting supplier.
Online gaming and e-sports continue to gain fame because of the efforts of the biggest social network of societies in the world for e-sports and gamers fans (Enthusiast Gaming (TSX: EGLX).
Each month, they have more than 300 million gaming fans and host Europe's biggest mobile gaming function, Pocket Gamer Connects. Enthusiast Gaming has experienced massive development in 2020, such as a  36% growth of overall advertising-income like increase of 28% of programmatic advertising income.
Due to the business they conduct, Enthusiast's functions have not experienced negative effects like the brick-and-motor groups, like Century Casino. 
More than 12 million fans viewed its newest EGLX 2020 online gaming event, as it streamed an overall of 53 hours of content for more than four days; between November 10 and 13.
The constant development of the online gaming and gambling markets in Europe means that establishments like Bragg Gaming Group are likely to reap from the gains.