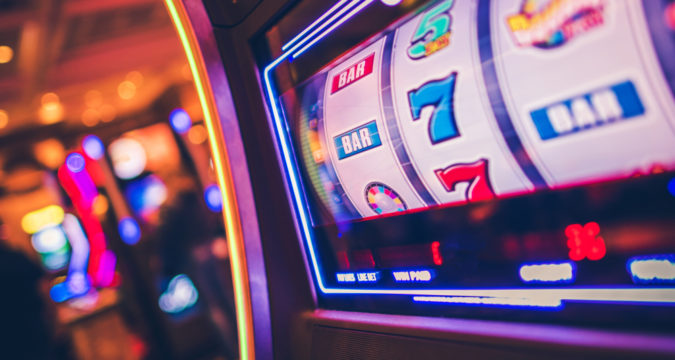 The 2021 Ukrainian Gaming week will happen on the 24th and 25th March. It is a sign of the restoration of the government's gambling sector. The exhibition has drawn a significant range of leading tier market solutions providers, developers and players all over the world. Numerous reputable firms like APEX and IGT will sponsor UGW 2021.
24th March Ukrainian Gaming Week Exhibition
Ukraine will soon experience its initial big gambling and gaming exhibition in more than ten years; the 2021 Ukrainian Gaming Week (UGW 2021). The major event, signifying the restoration of the state's gambling sector will occur this year on 24th and 25th March.
From the first time the UG 2021 made an announcement the previous year, global industry leaders have shown interest. The event will highlight the global gaming firms and unique solutions abroad and in Ukarine to help rebuild, develop and scale the government's gambling sector.
The exhibition's objective is to help restore the government's gambling industry. The Ukrainian country implemented a gambling blanket restriction in 2009 after a catastrophic hall fire that resulted in nine fatalties. In August 2021 the restriction was unaninimously lifted in the Ukrainian Parliament in a vote of 248-95.
KyivExpoPlaza will host UGW 2021; this exhibition centre spans 6,000 sq.m outside Kyiv Capital City. Smile-Expo, a globally established event manager will organise everything. Smile-Expo has worked around the world for more than fifteen years.
Exhibitors from all over the globe are drawn by the UGW 2021
Exhibitors are inclusive of industry players like software and game developers, equipment manufactuers, platform providers, furniture suppliers and various players essential for effectve gambling sector. Reservations have been made for almost all exhibition stands; therefore, some unanticipated participants are expected. Below is a tentative list of the participants:
– Spintec, a Slovenian technology developer which manufacutures and designs unique and superior-quality items for the gambling sector. It has various sophisticated items like virtual multi-gaming stations and automated modular electronic games and various live, virtual and automated solutions.
– Merkur Gaming, a global casino game and slot machine developer. The firm is a subsidiary of Gauselmann Group in Germany. It has the reputation of being a gambling and gaming operators reliable partner throughout the world.
– WIN Systems, a techology supplier whose electronic troulette, slot machine management and casino solutions enable the operators to freely customize their venues according to their clients' requirements.
– Gambee who are manufacturing and design specialists of slot machines and electronic table games. The firm, which is reputed to have superior-quality and user-friendly solutions supplies customers in more that 45 countries throughout the world.
Popular Sponsors support UGW 2021
An event of this magnitude cannot take place without major sponsors to help achieve its big ambitions:
IGT, a software developer and market innovator will act as UGW 2021's sole sponsor. The firm provides various products like electronic table games, software solutions and stationary slow machine for lotteries and casinos and a lot more. Today, IGT has joined regulators and goverments in more than 100 countries.
APEX, a global developer and software solutions supplier will also operate as a sole sponsor. The firm's superior quality product range cannot be listed wholly because it is too long. But, it is inclusive of electronic muliplayer games, slot machines, management systems, casino equipment, cash control systems and many others.
Digitain, a casino platform and multichannel sportsbook will work as a Badge Sponsor. The firm's portfolio features a modular API for the integration of statistics, sports betting and digital products.
BetConstruct, a top software will work as UGW 2021's Lanyard Sponsor. The firm presents software solutions for esports betting and sports, management platforms and gaming software.