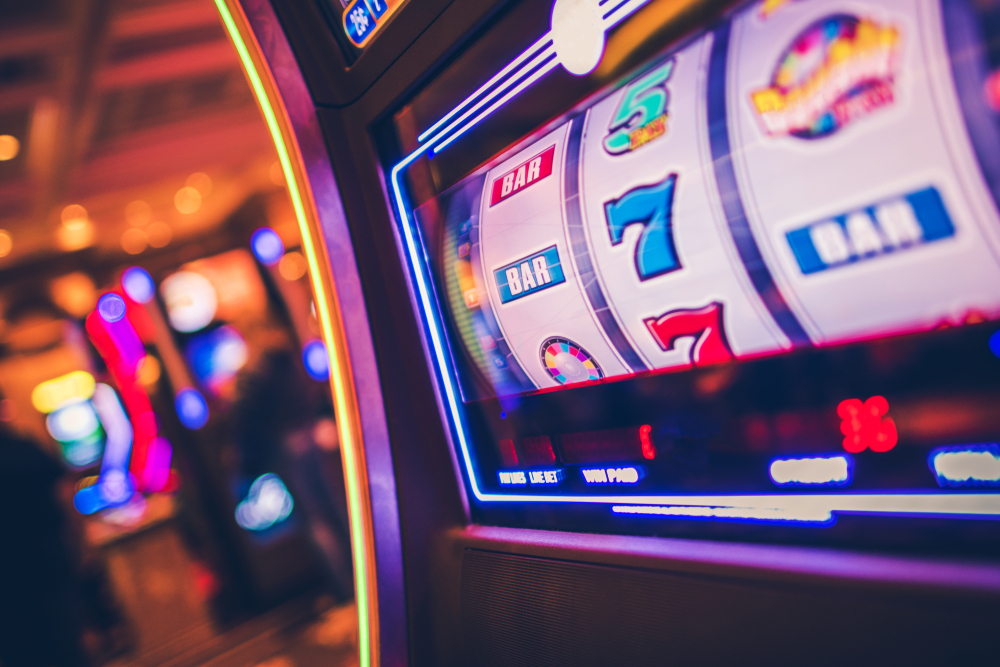 Kiev Hotel Casinos – The Top Ones to Visit
Located in the Eastern part of Europe, Ukraine is the biggest country in the whole continent by land area and is also on the list of one of the largest countries in the world. It is a phenomenal country that has a population of more than 40 million people, which is surrounded by the Sea of Ozoz and the Black Sea, along with countries of Poland, Romania, Belarus, Moldova, Slovakia, Russia and Hungary. Ukraine had a huge gambling industry and it thrived as people in the country loved gambling. However, the industry underwent a detrimental stage in 2009 when all forms of gambling were declared illegal by the Ukrainian authorities.
Luckily, 2020 turned out to be the year when things changed, as casino activity was once again legalized in Ukraine. Poker had never been rendered illegal, but casino activity had been banned and now things have changed once more. It has now become possible to open casinos, including both online and offline ones, which can provide a lot of games and fun things to do. If you want to be a winner, you can explore some of the Kiev Casinos such as Billionaire Casino in Kiev that offer you plenty of opportunities for doing so.
Some of the Kiev Casino options you can explore are:
Avalon Casino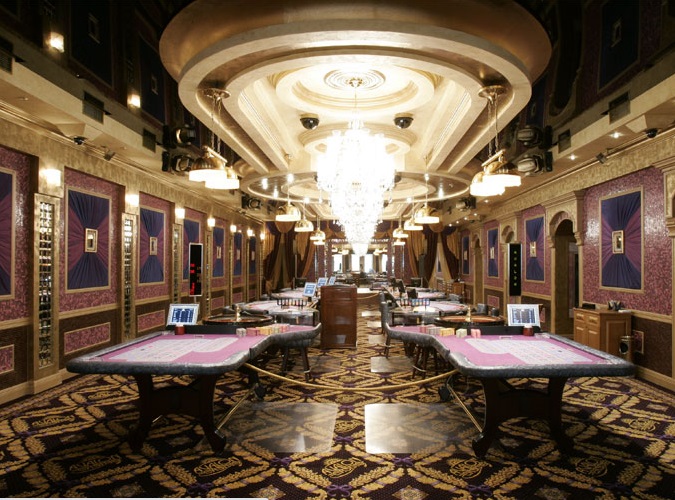 One of the largest and most respectable gambling establishments in Ukraine is none other than the Avalon Casino. Even the most demanding players will love one of the top Kiev casinos, as it offers an excellent croupier school, schooled casino personnel and loyal rules. It comprises of three VIP rooms, a Large Hall, a slot machine room as well as a democratic Tropical casino. Along with these features, you can play in one of the safest Kiev casinos as Avalon is known for its security level.
Gorod Casino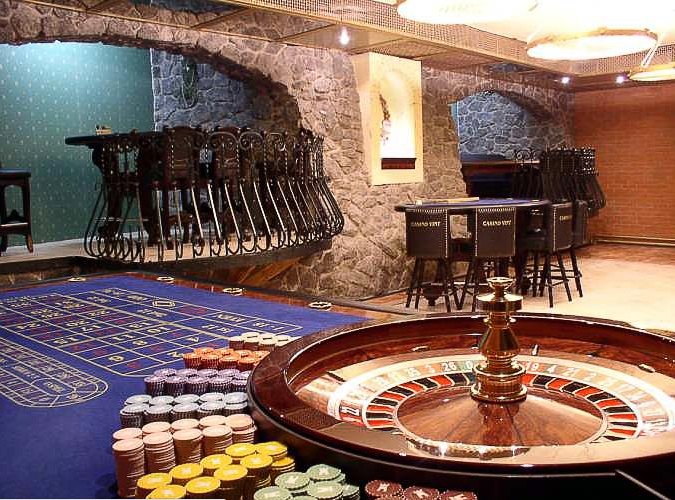 This is known as the Gorod Entertainment Center and it comprises of a casino, sports bar and striptease shows. The spirit of the game will take over you once you are in the elegant and spacious casino hall. Convenience and comfort of the guests is the primary goal of the workers and owners of the Gorod. As the casino is named Gorod, which translates into a city in English, they have decorated it as a medieval town street.
If you are looking for one of the best Kiev casinos, Gorod is the way to go as it offers bonus cards, special discounts, vouchers and other incentives. You can visit the casino to try your luck playing Poker, Black Jack and American roulette. As the casino can be found on the territory of a large entertainment center, people can spend their time gambling and then begin exploring the venue. This includes a sports bar, striptease bar, slot machines, billiards and so on. Personal complaisance, at-home atmosphere and hospitality are one of the highlights of Kiev casinos and the same applies to Gorod casino.
Gabriela Casino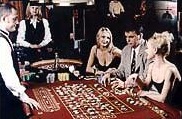 If you are searching for one of the most luxurious Kiev casinos, you don't have to look any further than Gabriela. It is located in the center of the city and provides its guests the opportunity to test their abilities and luck in games like American Roulette, Black Jack and poker. Those who enjoy gambling will certainly enjoy the drawing of prizes that happens regularly and the bar that offers free elite drinks. Every month, a lucky winner gets a jackpot that's valued at $20,000. There is also a bonus prize given out daily, which is worth $200.
Guests can enjoy an interesting program at the Gabriela and it is one of the popular Kiev casinos because it offers various money prizes and contests. Plus, all visitors will be entertained by live music and dancing girls and if you feel hungry, you can always go to the banquet table and enjoy a meal. The casino showers a lot of attention towards its guests and there are different member cards that are offered for the clients' convenience. The Gabriela is one of the Kiev casinos to go to for unforgettable gambling, a cheerful atmosphere and an unmatched service.

One of the largest and cozy elite Kiev casinos is none other than Grand Plaza, which features exquisite elegance, luxurious classic interior and the atmosphere and comfort of good money and good game. When you visit this casino, you can choose from an array of games like American roulette, Black Jack and numerous poker versions and so on. The players and guests at the Grand Plaza are welcome to take advantage of the casino's bar where they can find drinks like liqueurs, cocktails, cognacs and other drinks. The gamblers can also enjoy fresh hot coffee that will give their strength a boost to enjoy other games.
Of the Kiev casinos, the Grand Plaza is unique because it also has a dress code. It also has a chic and comfortable VIP hall where players can win impressive prizes. They have a chill out area with delicate aromas of good cigars and cigarettes, soft lights, an excellent range of refreshments and relaxing music. The Grand Plaza is one of the most luxurious Kiev casinos and entertainment center where everyone can have fun.
Salut International Casino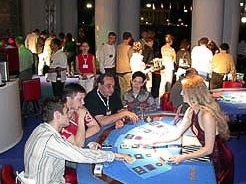 Amongst the most prestigious and reputable Kiev casinos is Salut International, where the 'high society' people come together to spend their free time. The game halls provide players the perfect opportunity to play traditional casino games, such as Black Jack, American roulette and Oasis Poker. People can participate in poker tournaments every day, where they have the chance to win some amazing cash prizes. There are some pleasant surprises that guests can enjoy at the venue, including trips to luxurious resorts, impressive prizes and amazing cars as well. The casino also has a VIP hall where players can demonstrate their skill in games like Texas Holdem, Seven Card Stud, Texas Double and more.
These are some of the top Kiev casinos that gamblers can enjoy to their heart's content and indulge in their love of taking risks and winning prizes as much as they want.