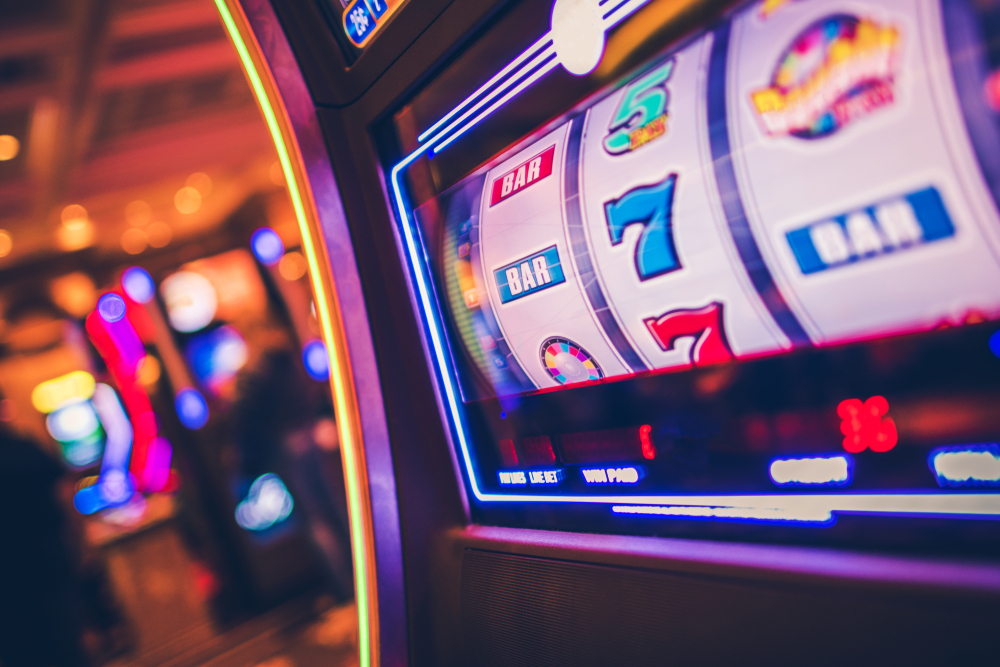 Gagarinn Hotel Casino
The Gagarin Casino Odessa is located in the Gagarinn Hotel which is a grand 4 star hotel situated in Arcadia. This hotel is the ideal place for leisure or business or draws in numerous tourists from all corners of the world every day. It is also conveniently located close to the best tourist attractions in the area. Would you like to learn more about what this hotel has to offer? Read on to know about the many services they provide to their guests.
Variety of Rooms
One of the best things about the Gagarinn Hotel is that it boasts a variety of modern rooms. If you would like to stay at the hotel, you can choose from any of these rooms. The hotel rooms run the gamut from Standard and Studio rooms to Deluxe and Family rooms. If you are visiting the place alone, then the Standard room is probably your best bet. The rates of Standard rooms are quite low and you will also have access to all the modern amenities. In addition, when you book a standard room, you will also get access to the breathtaking view of the Plaza shopping mall from the room windows. That is a quite a treat to watch.
On the other hand, if you are looking for a more lavish setting and are travelling with your family, then you might want to book the Family Suite that can easily accommodate 4-5 people and you can also enjoy features such as premium concierge support.
Sauna and Free Breakfast
Most visitors agree that these are two of the best services provided by the Gagarinn Hotel Casino. Are you looking to unwind and relax after a long and rather tiring day? If that is so, the then hotel's sauna is the best place to do so! You can forget all your troubles in a completely serene environment and relax your mind and body while you receive your sauna treatment.
Apart from sauna, the free breakfast is another great incentive provided by the Gagarinn Hotel that all folks staying at the hotel can enjoy. The breakfast buffet is very varied and comprises a broad range of delicious cuisines that you can choose from. The best part about it is that you do not have to pay a dime to enjoy this breakfast which is sure to make the meal even more appetizing for you!
Gagarinn Food Hub Restaurant
This amazing restaurant is located on the 2nd floor of the hotel and is the perfect place to drop by if you are craving some top-quality food. It is a quite a large restaurant and has the capacity to accommodate 300 guests very easily. The ambience is great and the food is even better! You can choose from a number of continental dishes and one thing is for certain- the food is not going to disappoint you!
Whether you are in the mood for Asian, Thai, Chinese or anything else, you can rest assured that the Gagarinn Food Hub Restaurant has got you covered and then some! The service is very prompt and professional as well and this is always an impressive feature of any hotel restaurant.
Moreover, this restaurant is not just a good place for ordinary lunches or restaurants- you can also host business meeting here and corporate events as well. The environment in the hotel is perfectly suited for corporate events as well as personal gatherings.
You can celebrate your kid's birthday at this restaurant and invite all your friends over for a spectacular party. How cool is that! The place is also great for a dinner date with your girlfriend or spouse. You can both slip into a corner table and enjoy your meal in privacy.
What's more, the chefs who make the food in the restaurant are highly experienced and well reputed in the food industry. Therefore, you can rely on them to make your dining experience as memorable as possible.
9 Conference Halls
There are 9 different conference halls situated on the 3rd floor of the Gagarinn Hotel Casino. You can feel free to rent a room for any private or corporate event. These events can include conferences, seminars, presentations, business meetings, workshops team-building exercises and much more!
These halls are equipped with modern temperature control features as well as high speed Wifi that you can use to ensure productive and efficient work. The fast internet connection also allows you to connect to a remote person in any corner of the world via video conferencing technology. The Gagarinn Hotel staff can also provide any kind of catering services you may require such as businesses lunches or coffee breaks.
Gagarinn Hotel are Opening a Casino Soon!
Apart from the aforementioned services and features, you should also know that the Gagarinn Hotel are opening a casino really soon! If you enjoy gambling or just like to watch others roll the dice, this casino will be the perfect tourist attraction for you. In fact the Gagarinn Hotel Casino is sure to draw thousands of tourists from all around the world who like to try their luck on the poker table. Whether you are interested in poker, blackjack or just want to soak in the vibrant atmosphere, you will find the Gagarinn Hotel Casino a great spot to while your time and thoroughly entertain yourself.
Overall, the Gagarinn Hotel is a very exclusive restaurant that ticks all the right boxes. Whether you are a hard to please guest or just want to stay at a posh hotel for the night, this hotel is the place to be! Feel free to explore their website if you would like to know more about their array of services. You can contact their team via phone or their email address that you can find on their site. So if you have made up your mind to take a break from your busy life, there is no need to wait any longer- simply head over to their site and book one of their rooms right now!